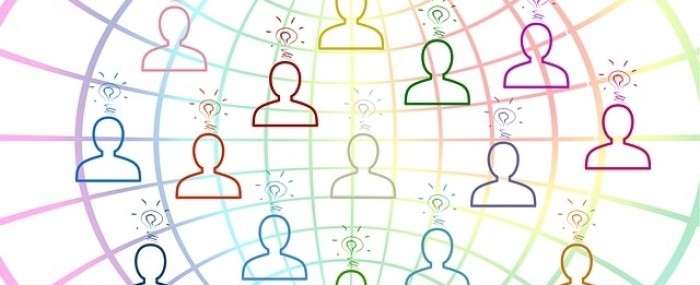 Deep techs established in São Paulo have flourished in recent years, particularly in 2017-19, according to a survey led by the Brazilian Small Business Support Service.
Number of science- and technology-based startups in São Paulo state increases
03 de janeiro de 2023
By Elton Alisson | FAPESP Innovative R&D – The number of science- and technology-based startups in São Paulo state, Brazil, has risen sharply in recent years. The increase was particularly significant between 2017 and 2019. Thirteen startups with this profile were founded during the period 2011-13. The number of new "deep techs" in the state jumped to 64 between 2014 and 2016, reaching 87 in 2019.
Deep techs are startups whose business model is based on high-tech innovation in engineering or significant advances in life sciences, energy, clean technology, computer sciences, materials and chemicals. The label deep tech does not apply to many startups that develop less ambitious solutions, such as delivery apps, for example.
The numbers above come from a survey conducted by nonprofit SEBRAE (Portuguese acronym for Brazilian Small Business Support Service), and innovation agency Wylinka. "We set out to map all the deep techs in São Paulo in order to gauge their potential growth and impact. We also wanted to identify their locations and the sectors in which they operate, as well as finding out whether they already have a market and have received investment, among other things," said Maria Augusta Miglino, an innovation specialist on the SEBRAE for Startups survey.
The survey identified 388 science- and technology-based startups in operation in São Paulo state. Most involve biotechnology, big data, artificial intelligence and machine learning. The firms mainly operate in the health and wellness sector or in the agribusiness sector, and most are located in the center and east of the state, the most developed parts that contain the top universities, research institutions, technology parks and innovation hubs.
São Paulo city is home to a large cluster accounting for some 40% of these deep techs, followed by Campinas (10%), São Carlos (8.2%), Ribeirão Preto (7.8%) and São José dos Campos (4.6%).
About 90% have developed novel technological solutions, with 62% focusing on applications in well-established markets and 29% displaying more innovative potential to apply their solutions in as-yet undeveloped markets.
Most began developing their technology between one and five years ago, and roughly 50% consider their solution market ready.
"Deep techs work with complex technology and often take much longer to reach maturity than digital startups," Miglino said. "These are projects that spend years in the lab and are grounded in knowledge that has to be constructed and validated over a long period of time."
Around 50% received more than BRL 1 million in investment. Of these, a majority (70%) are micro and small enterprises with annual sales of up to BRL 4.8 million.
Almost 70% of deep techs in São Paulo state have received funding from public programs such as FAPESP's Innovative Research in Small Business Program (PIPE).
"The study shows that funds raised via calls for proposals such as those issued by FAPESP and FINEP [the Brazilian Innovation Agency, an arm of the Ministry of Science, Technology and Innovation] are essential to these firms in their infancy, enabling them to take their first steps and start developing their solutions," said Débora Prado, senior project analyst at Wylinka.
Most promising deep techs
The survey was conducted in connection with a set of prizes awarded by SEBRAE and Wylinka. It aimed to identify the 100 science- and technology-based startups with the most potential for 2023.
Initially, 531 startups with the potential to participate in the contest were pinpointed by various means, including a public call, nomination by regional offices of SEBRAE, the innovation ecosystem, and an active mapping exercise performed by Wylinka and the University of São Paulo's Technology Policy and Management Center (PGT-USP).
A first filter excluded firms that were not science- and technology-based, as well as those located in other states, leaving 388. In the second stage, 277 provided additional information for a more in-depth analysis. Each one was assessed by two technical appraisers and two business appraisers, resulting in a total of 908 appraisals.
The startups given the highest scores by the appraisers were shortlisted for the awards, which were announced on December 8. Most of the 103 firms given an award were established between 2017 and 2019, and 71 were supported by FAPESP via its PIPE program.
"The awards are a way of helping deep techs in São Paulo to be more visible to investors and possible partners, as these firms grow, mature and can be seen to be increasingly relevant," Miglino said.
The mapping survey and list of prizewinning startups can be found at Ebook Prêmio Startups do Futuro (wylinka.org.br).