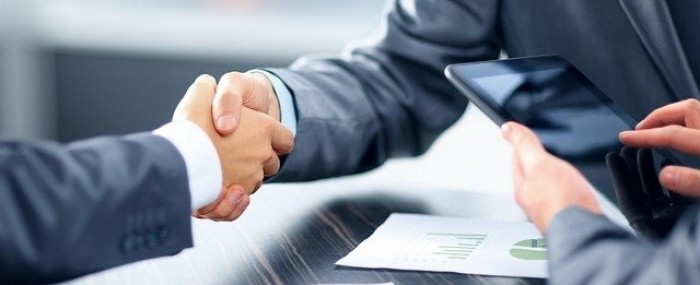 An online meeting was held to present recent changes to the FAPESP Innovative Research in Small Business Program (PIPE) and highlight the attractiveness of the startups it supports to players in the innovation ecosystem (image: Pixabay)
FAPESP presents PIPE opportunities to investors
03 de maio de 2022
By Elton Alisson | FAPESP Innovative R&D – On April 28, 2022, FAPESP hosted PIPE for Investors, an event for 120 registered participants representing investment funds, asset managers, corporate venturers, large corporations, and innovation hubs and habitats. The aim was to present recent changes to the Innovative Research in Small Business Program (PIPE) and highlight the attractiveness of the startups it supports to financial players in the innovation ecosystem.
"Since 1998, PIPE has supported almost 1,800 innovative small firms. It disbursed BRL 75 million per year on average between 2017 and 2021," said Luiz Eugênio Mello, FAPESP's Scientific Director. "Grants for PIPE projects can reach BRL 1.3 million and are non-refundable. FAPESP doesn't invest in these projects in order to obtain financial returns. The returns we want on these projects are job creation, payment of taxes, and development of society."
A recent novelty in PIPE-FAPESP was the creation of PIPE Invest to enable public or private third parties to contribute matching funds to accelerate research activities and commercialization of innovations.
Startups are eligible for PIPE Invest funding if they have PIPE projects in Phase 1 (technical and scientific feasibility analysis) or Phase 2 (conduct of the research project) that are in progress or were completed no more than three years previously. If they provide proof that a private partner is committed to injecting more than BRL 100,000, FAPESP will provide an equivalent amount as supplementary funding, limited to BRL 1 million, for up to 24 months.
Startups must use the funding received from FAPESP via PIPE Invest to accelerate their research in accordance with the approved work plan and the rules established by FAPESP for PIPE. Private funding can be used freely as agreed between startups and investors to guarantee the success of their projects and businesses in the marketplace.
"FAPESP will monitor this match funding process, in which it may allocate up to an additional BRL 1 million, and the company will be required to demonstrate that it has raised an equivalent sum from a private investor," Mello said.
In another recent change, PIPE's intellectual property (IP) policy was revised. Under the new rules, both participating companies and those supported in the past will continue to have sole legal IP rights to the results of research funded by PIPE, without any participation by FAPESP or need to pay a consideration.
"IP rights and all benefits arising from the supported projects will accrue to the companies," Mello said.
In yet more important recent news, a pilot program called PIPE Simples was launched, with simplified submission of Phase 1 proposals and limited documentation between March 15 and June 15, 2022.
Proposals can be submitted with a research plan in standard format comprising up to 22 pages, a description of the team that will participate, and résumés of any consultants to be retained.
"The purpose is to achieve faster turnover, increase the success rate, and reduce the bottlenecks that often exist in the initial stages of a project," Mello said.
Nurturing deep techs
Given its nature – financial support to help address and overcome scientific and technological challenges – PIPE is used mainly by startups with a technological focus, sometimes known as deep techs. Indeed, it is widely seen as nurturing deep techs, which currently play an important role in a wide array of markets and have in common a high technological density in products and services, such as drugs, vaccines, hospital equipment, agricultural and agro-industrial machinery, aerospace systems, and many others.
"In addition to the anchor investment, FAPESP contributed through PIPE to the São Paulo State Innovation Fund, providing the most qualified pipeline of startups we've ever had," said Francisco Ignácio Jardim, a founding partner in SP Ventures, which manages the technological innovation fund launched in 2014 with some BRL 150 million to invest in companies based in the state.
Besides FAPESP, the fund is supported by Desenvolve SP (an agency of the state government), FINEP (the Brazilian Innovation Agency, an arm of the Ministry of Science, Technology and Innovation), the São Paulo branch of SEBRAE (a nonprofit that assists small entrepreneurs), the Latin American Development Bank (CAF), and Jive Investments.
"We realized there was a post-PIPE gap before firms could scale up, and this could be highly interesting to investors," Jardim said.
One of the startups supported by PIPE-FAPESP and the São Paulo State Innovation Fund is Nexxto, a São Paulo-based firm that focuses on solutions for the internet of things (IoT). With funding from PIPE, it developed a real-time asset tracking system that uses RFID (radio frequency identification).
"Their support was fundamental to our ability to develop our first solution, obtain seed investment, and create a technology with which to enter the market and generate our first income," said Antonio Rossini, co-CEO of Nexxto.
PIPE played a similar role for InCeres, which is located in Piracicaba, São Paulo state, and uses artificial intelligence to predict soil fertility by analyzing nutrient input/output. InCeres is also supported by the São Paulo State Innovation Fund.
"We've completed two PIPE Phase 2 projects and have a third in progress. These projects were very important to help us to structure and develop our technology in readiness for market entry," said Leonardo Menegatti, CEO of InCeres (more at: agencia.fapesp.br/27806).
Projects selected by PIPE-FAPESP must be conducted mostly by the startups concerned, according to Carlos Américo Pacheco, CEO of FAPESP.
"We want the research to be done in house by the firm. Essential things shouldn't be outsourced. We're aiming to develop a small business innovation culture," he said.