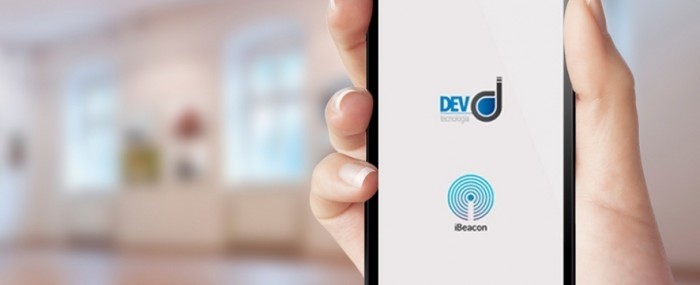 Tighter control enables the manufacturer to pursue a business model based no longer on selling machines but on selling services (image: release)
Device connects non-automated machines to the internet
21 de novembro de 2017
By Suzel Tunes | FAPESP Research for Innovation – The Brazilian firm DEV Tecnologia is only four years old, yet it already stands out in an increasingly important sector: the Internet of Things (IoT), which connects web-enabled everyday appliances and objects to one vast network. The startup is already supplying technological solutions to more than 50 companies in Brazil. With support from FAPESP's Innovative Research in Small Business Program (PIPE), it is preparing for large-scale production of a device that connects machinery and equipment, called DEV FieldConnect. "We're among the first to position ourselves strictly in the IoT market," says Camilo Rodegheri, one of DEV Tecnologia's founding partners.
Project DEV FieldConnect began Stage 3 of PIPE, involving commercialization of the product, in February 2017. Specially designed for IoT applications, the device is a gateway, or "concentrator", capable of storing, controlling and transmitting sensor data to the internet. "It's a device that web-enables other devices," Rodegheri says. When installed in a non-automated machine, for example, it performs what engineers call a retrofit, upgrading the machine by connecting it to the internet.
In Stage 2 of PIPE, involving prototype development, DEV Tecnologia's product was successfully tested in a chemical-solvent-recycling machine made by Rochmam. Sensors connected to the internet were fitted to the machine so that operating parameters such as number of hours worked and faults could be monitored online.
This tighter control enables the manufacturer to pursue a business model based no longer on selling machines but on selling services in what is known as the product-service system (PSS). The new business model is being implemented by engineer Sílvia Mayumi Takey, a partner in DEV Tecnologia who is researching the possibility of large-scale use of this solution with FAPESP's support.
Rodegheri expects the product to be well received by the market, especially in Brazil, where a large proportion of the industrial sector is still in the pre-automation era. The firm's research for Stage 3 of PIPE also covers commercialization in global markets. "There are similar products abroad but not with the value proposition we offer," he says. "Gateways are usually sold separately from automation. We combine the two by offering a single processor capable of performing several tasks."
Change of focus
Incubated at the University of São Paulo's Center for Innovation, Entrepreneurship & Technology (CIETEC) since 2013, DEV Tecnologia began as a scientific research equipment spinoff from the Engineering School (POLI-USP). The first PIPE project, in 2015, involved the development of eye trackers, devices for measuring eye positions and eye movement.
The firm was staffed by four engineers who had recently graduated from POLI-USP: founders Rodegheri and Marcelo Pessi alongside Takey and Artur Polizel.
The researchers developed a prototype eye tracker with hardware (data capture glasses) and software for processing and analysis to diagnose eye behavior during the performance of various tasks. Eye trackers have a wide range of applications in neuroscience, psychology and neuromarketing, for example, and can also be used to diagnose reading problems and accessibility issues for people with restricted mobility.
The project completed Stage 2 with the proposed objectives achieved, including prototype development, but the researchers decided not to proceed to Stage 3 after an evaluation of the market. "We succeeded in surmounting the technical challenges we had taken on," Rodegheri says. "The project gave us a great deal of experience and maturity in development of the technology, especially in processing low-cost onboard hardware."
Several units of the eye tracker are being used by researchers, but the product will not be commercialized. "We realized that the market for eye tracking will take a few years to mature. It's a matter of timing and strategic positioning. We saw far more potential in the IoT market and decided to position ourselves in that sector," Rodegheri says.
The firm's growth in the past year shows it was the right decision. It had a staff of 25 in 2017, up from only four in 2014. It continues to be based at CIETEC, albeit weaned from the incubator, and is developing a family of web-based products for the IoT, involving indoor positioning to locate people and objects inside buildings, as well as environmental and machine sensing.
One of its best-selling products, with 20,000 units on the market, is a beacon that communicates with a smartphone app or the internet via Bluetooth to transmit personal identity and proximity data. Launched at end-2016, DEV Beacon is one of the first devices of its kind developed 100% in Brazil, according to Rodegheri.
The potential applications of DEV Beacon include communication between retailers and consumers. "The consumer can receive a welcome message via smartphone or information about products they're close to," he explains. In museums or exhibitions, the device can send additional information about what is on display directly to the visitor's phone.
For the time being, however, the firm's customers are mostly interested in industrial applications of the technology, for inventory and personnel control. This is performed by DEV Track, which is derived from the beacon technology and tracks objects or people using RFID tags. These small radio frequency ID devices can be fitted to employee badges, for example, enabling firms to track the positions of their staff.
"The Brazilian food giant BRF uses DEV Track to keep tabs on more than 20,000 employees in its industrial plants in order to ensure compliance with cold-stress breaks," Rodegheri says, explaining that breaks from working under cold stress are required by Brazil's labor laws for personnel working in refrigerated areas and meatpacking plants, among others. Monitoring with the device enables employers to make sure the law on cold-stress breaks is obeyed and avoid litigation.
Implementation of IoT solutions is not confined to private enterprise. In November 2015, DEV Tecnologia was one of 15 finalists selected from among 304 firms that enrolled for the first edition of the São Paulo State Government's startup pitching program (PitchGovSP), which seeks innovative initiatives to address the challenges of public administration in health, education and citizens' facilities. DEV submitted waste identification software designed to cut the cost of water and electricity consumption by government buildings. The hardware used by the solution is DEV FieldConnect. "The pilot project was conducted at the Santa Ifigênia State Technical School, and the government is now evaluating the results," Rodegheri says.
Company: DEV Tecnologia
Site: devtecnologia.com.br
Address: Av. Prof. Lineu Prestes 2242 – CIETEC – Sala 23, Cidade Universitária São Paulo – SP – Brazil
Tel: +55 11 3039-8341
Contact: devtecnologia.com.br/contato