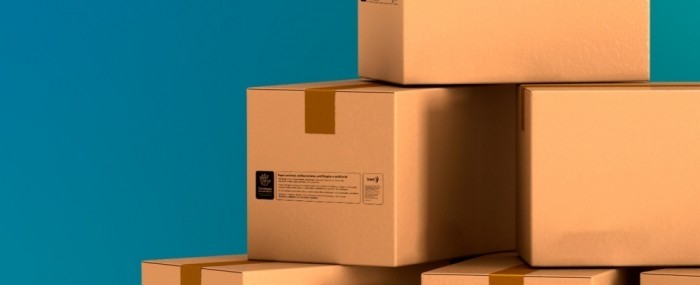 Packaging paper and corrugated cardboard eliminate 99.99% of viral particles in up to 10 minutes of contact (photo: Irani)
Company develops paper that inactivates novel coronavirus
01 de junho de 2021
By Elton Alisson | FAPESP Innovative R&D – Packaging paper and corrugated cardboard can inactivate SARS-CoV-2 by contact.
Launched by Brazilian papermaker Irani, the material contains silver-silica nanoparticles developed by Nanox, a São Paulo-based company supported by the FAPESP Innovative Research in Small Business Program (PIPE).
In tests performed at the biosafety level 3 (BSL3) laboratory belonging to the University of São Paulo's Biomedical Sciences Institute (ICB-USP), the material was found to eliminate 99.9% of SARS-CoV-2 particles in five minutes of contact and 99.99% in up to ten minutes.
"The paper can inactivate other viruses, as well as bacteria and fungi," says Nanox CEO Luiz Gustavo Pagotto Simões.
The silver-silica nanoparticles are added to the paper during the production process and are built into its structure so that viral inactivation is effective even if the packaging or corrugated cardboard comes into contact with water, alcohol or other liquids.
The antiviral effect is impaired only if the layer containing the silver-silica nanoparticles is rubbed off, or if the material is recycled. According to the firm's researchers, recycling dilutes the compound with other substances.
Inactivation of the novel coronavirus, as well as other viruses, bacteria and fungi, via contact with the paper, is due to a reaction with the silver in the nanoparticles. "The virus comes into contact with the silver and undergoes oxidation, which breaks down the virus's protective membrane and inactivates it as a result," Simões explains.
The material was launched commercially in June and can be used to make packaging for goods in a wide range of industries.
Applications of silver-silica nanoparticles
The paper is one of several anti-coronavirus materials developed by Nanox in partnership with other Brazilian companies. The first was a reusable mask made of flexible (thermoplastic) material with a surface layer of silver-silica nanoparticles, developed in partnership with toymaker Elka (more at: agencia.fapesp.br/33085).
Other applications of Nanox's nanoparticles include fabric for antimicrobial apparel, plastic film and adhesive to protect food products, and leather and MDF panels for furniture.