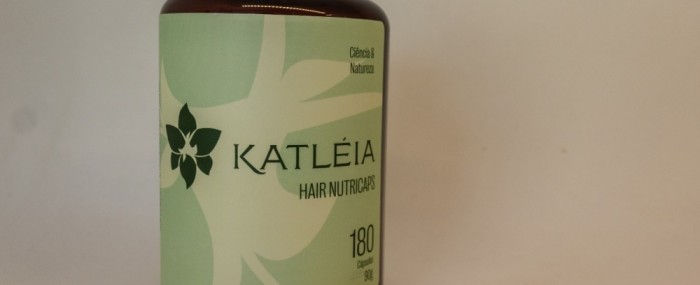 A company funded by FAPESP's program to support innovation by small business is launching a dietary supplement for consumer hair care (photo: Katléia)
Brazilian researchers combine genetics and nutricosmetics to develop customizable hair care product line
10 de janeiro de 2023
By Luciana Constantino | FAPESP Innovative R&D – Food quality, use of chemicals and medications, hormones, psychological conditions and hereditary factors all influence the health of our hair. COVID-19 is a recent addition to the list of variables. On the other hand, more and more hair products and treatments are coming on to the market.
Personalized therapies prescribed by physicians and other specialists are also increasingly frequent. A good example is a DNA-based hair treatment product recently launched by Brazilian scientists. They developed the product's basic formulation in studies involving 17 single-nucleotide polymorphisms (SNPs, pronounced "snips") and 51 genetic variants. The formula is combined with a number of nutricosmetics in accordance with the customer's needs, such as B-complex vitamins, vitamins C and E, as well as essential amino acids, and supplied in capsules to be taken orally.
Our cells' DNA contains two copies (alleles) of every gene inherited from each parent. The differences between individuals in terms of their phenotypes are determined by tiny genetic variations known as polymorphisms when they occur in more than 1% of the population. SNPs are the most common type of polymorphism, in which a single nucleotide in the DNA sequence (adenine, thymine, cytosine, or guanine) is altered.
The presence of a single variant allele is often sufficient to determine protective effects or heightened risk due to the polymorphism in response to a specific nutrient. By detecting genetic variants, a positive response can be induced via a change of diet, for example, or ingestion of certain compounds.
"We've been working on diagnostic tests and treatment for hair problems for over ten years. A solution we developed previously is sold to dermatologists, who prescribe it on the basis of the patient's test results. We decided to refine this supplementation and package it for consumers. The basis of the product comprises linseed oil, vitamin D and compounds dispensed specifically in accordance with the nutritional needs of each group we design it for," Valéria Longo, a materials engineer and founder of Katléia Lab Advanced Center for Hair Diagnosis, told Agência FAPESP.
Katléia is a spinoff from the Center for Development of Functional Materials (CDMF), a Research, Innovation and Dissemination Center (RIDC) funded by FAPESP and hosted by the Federal University of São Carlos (UFSCar). CDMF's principal investigator is Elson Longo da Silva, emeritus professor of chemistry at UFSCar.
Katléia developed two tests for use by physicians and other professionals to diagnose and treat hair problems (Hair Test and Hair DNA), also with FAPESP's support (projects 17/25796-3 and 16/15454-5) via the Innovative Research in Small Business Program (PIPE).
Methods
In the former case, the customer sends the firm two hairs and completes an online anamnesis (medical history) questionnaire to provide a baseline for diagnostic purposes. The hairs are submitted to stress-strain testing and analyzed by scanning electron microscopy to assess keratin integrity, suppleness and dryness, among other parameters. This test costs BRL 259 (now about USD 50).
Hair DNA is a genetic test that looks for specific polymorphisms associated with hair health, including hair aging, vitamin D metabolism, hormone levels and follicle functioning. The results are used to prescribe personalized dietary supplements for scalp care. The cost to the consumer is about BRL 1,500 (USD 290).
Based on their research over the last few decades and the tests they have developed, the researchers are now automating the diagnostic process to commercialize it on a large scale. This involves analysis of hair fibers using differential scanning calorimetry (DSC), a cuticular and surface porosity integrity scale, and chemical, thermal and physical treatment techniques such as straightening and decoloring.
"People who ask for a genetic diagnosis usually also want treatment," Longo said. "Our treatment approach includes a personalized solution, which in practice benefits the individual's health in a real way. We work with a multidisciplinary team to produce a genetic map of the person's hair," Longo said.
One of the members of this team is Thaiane Robeldo, principal investigator for the project "Customized cosmetics: from diagnosis to treatment", which is funded by FAPESP.
Market
In recent years, even during the COVID-19 pandemic, Brazil has ranked third or fourth in worldwide consumption of cosmetics, depending on the type of data used in the survey (sales or exports), mainly behind the United States and China.
Sales net of taxes rose 10% in first-half 2022, driven mainly by makeup and perfumes, according to the Brazilian Personal Care, Perfume and Cosmetics Industry Association (ABIHPEC). Exports totaled USD 445.3 million between January and July, for 14% growth year over year, with hair products earning USD 14.4 million.
Among the problems that most frequently affect the scalp are folliculitis (inflammation of one or more hair follicles due to viral, fungal or bacterial infection); seborrheic dermatitis or dandruff (associated with scaling and inflammation); alopecia areata (an autoimmune disorder that causes hair loss); and baldness (androgenetic hair loss).
Since the early 2000s, CDMF's cosmetology laboratory has performed efficacy tests for the industry, becoming an internationally recognized center of excellence in hair analysis and characterization. "When we do efficacy testing for the cosmetics industry, our primary concern is to provide the best possible service for our customers. By helping consumers become more aware of their hair care needs, we enable them to make better choices. If you know what straightening or decoloring can do to your hair, you'll tend to be more responsible about hair care," Longo said.
For more about the company, visit: katleia.com.br.