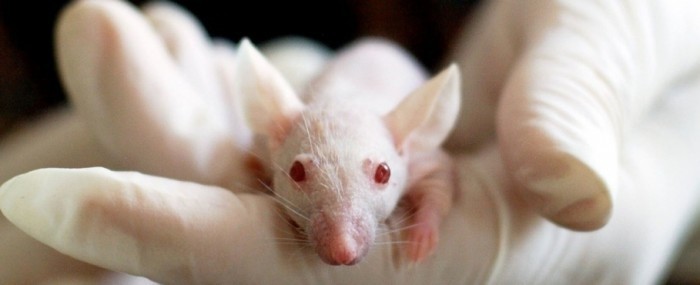 Computational models are used to gauge the potential toxicity and ecotoxicity of compounds without needing to synthesize the substances (photo: Altox)
Artificial intelligence rationalizes toxicology testing and reduces the use of animals
16 de julho de 2019
By Eduardo Geraque | FAPESP Innovative R&D – Amid growing disquiet about the use of animals in laboratory experiments, a pharmacist and entrepreneur with a master's degree in public health from the University of São Paulo (USP) in Brazil developed a platform to analyze the toxicity of various compounds used by industry, including ingredients, products of degradation, impurities and contaminants.
"Based on algorithms and complex artificial intelligence techniques, our validated in silico [computational] models are used to gauge the potential toxicity and ecotoxicity of compounds without needing to synthesize the substances. They can also be used to rationalize animal testing by testing only molecules with the best chances of success," says Carlos Eduardo Matos, technical director of Altox.
The real-time virtual platform created by the firm enables R&D personnel in the pharmaceutical, cosmetics, agribusiness and fine chemical industries to obtain toxicological and ecotoxicological assessments remotely and without having to set up laboratories of their own, requiring data entry on only the chemical structure and other aspects of the molecules concerned and communication with the virtual lab.
The computational process used is totally "clean," in the sense that it does not involve chemical synthesis of any kind. It shows whether one or more candidate molecules for use in cosmetics or pharmaceuticals, for example, will have an adverse impact on human health or the environment. "This saves both time and money," Matos says.
The goal now is to scale up the project commercially, Matos explains, following a long academic and entrepreneurial process that has coincided with the growing debate about animal testing and the ascent of artificial intelligence.
The meeting of this ethical debate with these new technologies would have resulted in nothing useful without the constant national and international concern to enhance and update toxicological standards, according to Matos.
Toxicological standards
In São Paulo State, a 2013 statute (Law 777) bans the use of animals to develop cosmetics, perfumes and personal hygiene products. In that same year, Matos published Toxicologia In Silico, the first Brazilian book on the subject of "in silico toxicology." Regulatory agencies issued other norms, including requirements for the analysis of degradation products and impurities in medications introduced by ANVISA, Brazil's National Health Surveillance Agency.
Having come into contact with toxicology while he was still an undergraduate studying pharmacy, Matos was hired as an analyst by a firm of consultants in toxicology. During his period of service with the firm, he worked with some 50 companies in different segments and published several articles in the field.
"With the experience I accumulated in toxicology, risk assessment and regulation, I decided to publish articles to popularize the idea of in silico analysis," Matos says. "At the time, this was even more challenging because despite growing doubts about the indiscriminate use of animals and scientific advances in computer-based analysis, it sounded absurd to propose avoiding conventional tests and using computational models instead. But several countries were already recommending this in specific contexts."
Growth in the volume of overseas projects for the pharmaceutical, cosmetics and agrochemical industries led Matos and his colleagues at Altox to start planning new ventures.
"Having won approval for our research project in FAPESP's 2016 call for proposals under the PIPE [Innovative Research in Small Business] program, we developed the first platform for in silico models. We worked on the project for two years with a team of specialists, corporate professionals and researchers at universities, all Brazilian," Matos recalls.
Virtuous circle
The platform has several applications. If a new molecule testing safety standard comes into force, for example, with regard to the analysis of impurities or degradation products, the service developed by the team may be highly useful to Brazilian firms. "They can rapidly access the technology to analyze their molecules, surmounting regulatory barriers, when foreign regulators or customers require prior assessment," Matos explains.
The process saves time and operating costs, he adds. "The product will come to market faster, the number of animals used will be rationalized, and the cost of the operation will be significantly reduced by less exposure to exchange-rate fluctuations and problems with timetables or service availability," he says.
According to Matos, a process such as that operated by Altox involves a complex and often invisible virtuous circle that goes well beyond publications or direct economic results.
With the system consolidated, the next challenge comes from the business side. "We're currently developing an optimal method of reaching out to customers and partners in different segments, such as pharma, cosmetics, agrochemicals, food and food packaging. We want to offer the full set of solutions deliverable by the platform, which could revolutionize safety assessment procedures for ingredients, degradation products and impurities," Matos says.
The first commercial results of the platform are now materializing at home and abroad, he adds, with several corporate customers signing contracts. A French partner opted to conduct a pilot study with the tool developed by Altox instead of using another technology built in the United Kingdom, Matos notes.
Company: Altox
Site: altox.com.br
Contact: atendimento@altox.com.br
Tel: +55 11 3777-4820